are-you-ready-to-enjoy-brooklyn
Propel your Shredding business!
We have created an awesome application that will help owners, office managers, customer service agents, sales people and dispatchers manage their shredding and/or records storage business quickly and easily.
Be Ultra Responsive
Propel is 100% online, access critical information, anytime, anywhere on any device.
Exclusively for Shredding & Storage
Propel has been built exclusively for the shredding and storage industry, it's not something else rebranded.  Propel has shredding DNA, it speaks SHRED, not undertones of logistics, garbage, landscaping or plumbing.
Easier Customer Management
As your business grows, some tasks get very hard to manage.  Just keeping track of who gets a monthly verses immediate invoice? What delivery method? Emailed, snail mail or both?  How do you manage auto-pay customers? You sent a statement, now they are calling for invoice copies, wouldn't be nice if the statement included links to download the invoices?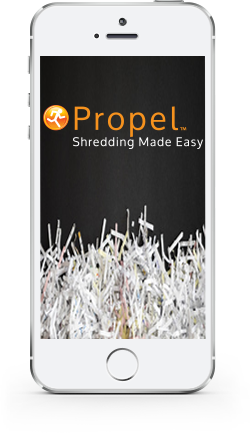 Propel has SuperPowers
Propel has powerful integrations, such as automatic sync capability with QuickBooks Online, online credit card payments with Stripe, route building with GoogleMaps, email notifications by SendGrid.   
Wishes Fulfilled Magically
Wish your entire business could operate in the same application?  Propel is a complete solution for the entire business process. From an inbound lead, managing customers, building routes, collecting payments, and even creating deposits for your bank.
Propel Community
There's a community building around Propel.  Like minded shredding professionals are helping each other by creating new and innovative solutions to a demanding business model